It's the trip of a lifetime! Feel the anticipation as you wait for your flight in the comfort and style of your Jazzy® Passport. This compact power chair has plenty of storage and folds in just a few steps to make airport check-in effortless. When your plane touches down at your destination, you are ready to experience the adventures that await you!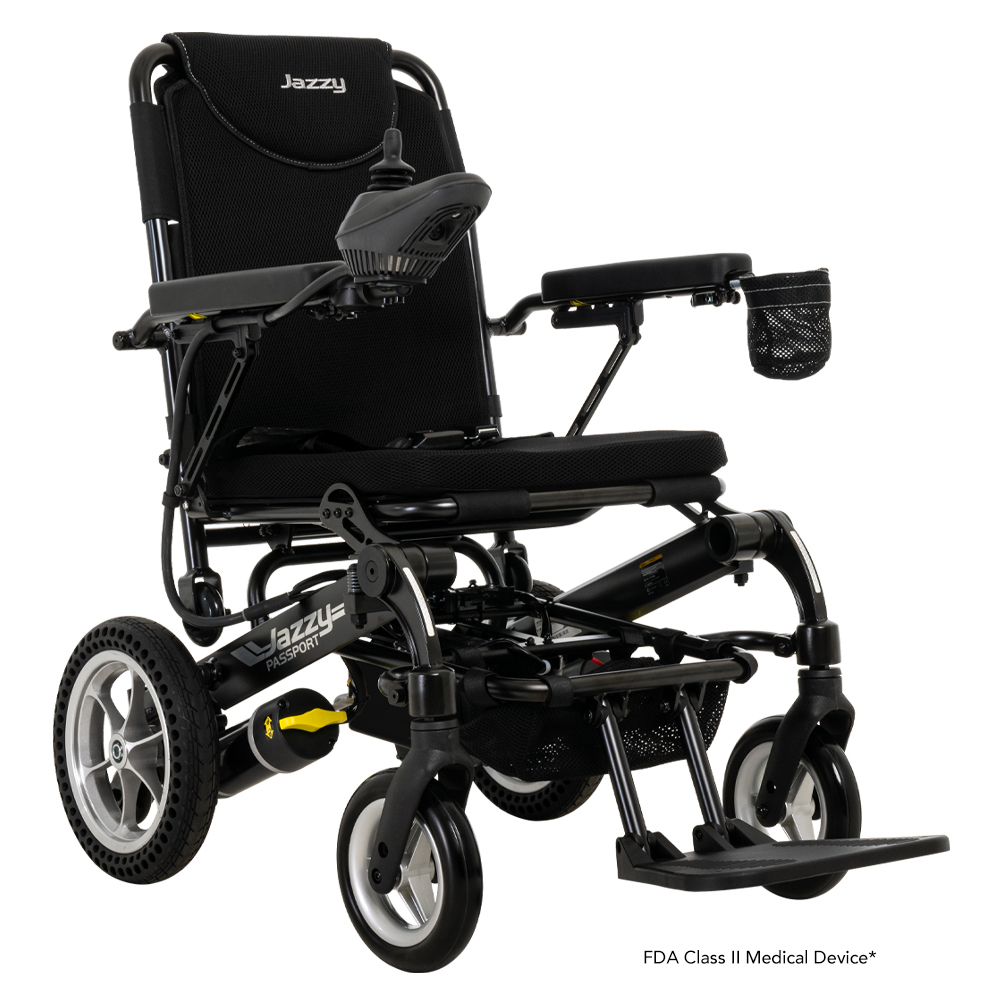 Jazzy® Passport Features:
*Pride® FDA Class II Medical Devices are designed to aid individuals with mobility impairments
**Note: Transport of this item on commercial aircraft is subject to federal regulations and airline policy. Please consult your airline prior to your flight to ensure your Jazzy® Passport and its lithium ion battery are permitted.
250 lbs. weight capacity
Up to 3.6 mph maximum speed
24.25" turning radius
9.6 miles per charge at 250 lbs., 11 miles per charge at 200 lbs.
Back seat pocket for extra storage while on-the-go
Easy-access free-wheel lever
A compact and lightweight design makes traveling a breeze
Folds in just a few simple steps for effortless transport
Includes convenient, under seat mesh storage bag, mesh cup holder and 40" lap belt
Large foot platform to accommodate the user's comfort
Specialty foam seat design for extreme comfort
Available with a 10.4 AH or 18 AH lithium ion air safe travel battery** (**Check with your airline before flying)